GRANADA 4 DAYS 3 NIGHTS TOUR
GROUP APROXIMATE QUOTE BASED ON 10/12 STUDENTS:
DATES:
Monday 28th September to Thursday 1st October
Monday 5th October to Thursday 8th October
Friday 9th October to Monday 12th October
DEPARTURE: MANCHESTER/LIVERPOOL AIRPORT
ARRIVAL: GRANADA AIRPORT
We are pleased to inform you that the trip to Granada is ready to take off
"Granada is blessed with Moorish heritage dating back more than 700 years.
The pinnacle of this is the Alhambra, a compound with palaces, courtyards and gardens where the Emirs of Granada would escape the summer heat.
You can work your way along the streets of the old Moorish city, laid out exactly as it was in Medieval times, or enter the cave dwellings of the historic gypsy neighbourhood famed for its flamenco shows.
All the while the soaring peaks of the Sierra Nevada will draw you gaze in the distance to the east"
This is the itinerary we have prepared for this trip:
Day 1
Departure from Manchester or Liverpool and arrival to Granada airport. Transfer to hotel. Accommodation in a 3 stars hotel in the centre of the city.
"Noche de Vino y Tapas"
Enjoy the local wines in a typical atmosphere surrounded by localWine tasting and tapas evening experience.
Day 2
Breakfast in hotel. Guided walk around the historic part of the city to cover:
Paseo Realejo,
La Capilla Real, la Catedral de Granada (entry and audio guides are included), also el centro historico.
Albaysin, Mezquita Mayor
The walk will last approximately 4 hours. Return to the hotel. After all these hanging around the city and after being inebriated by the beauty of the city you might like to have a long siesta or have a nice cold drink at the hotel.
Rest of the night free.
Day 3
Breakfast in hotel. Visit to The Alhambra (Entry and audio guides included) This tour will take about
3.5 to 4 hours.
The rest of the evening will be free to relax
Day 4 
Breakfast in hotel.
Return to Manchester/Liverpool from Granada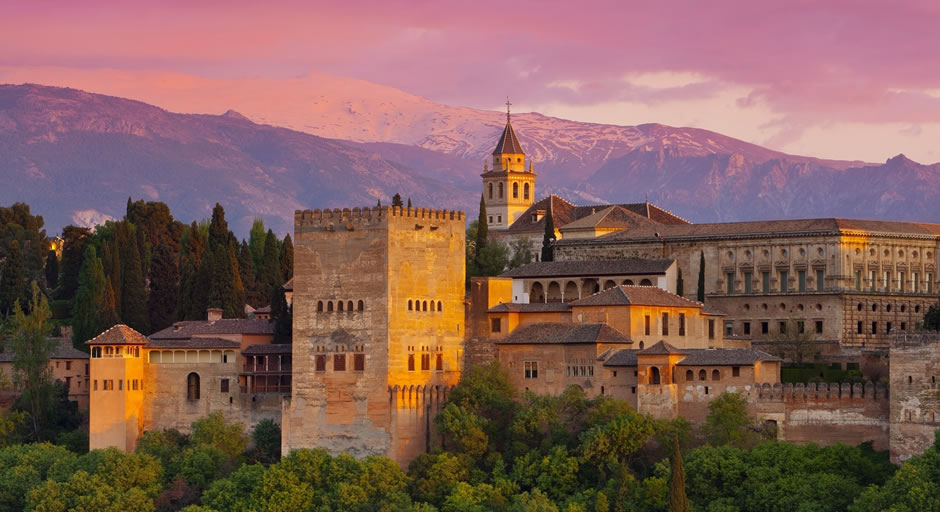 What this program includes:
Transport from Granada airport to the hotel
Accommodation in a 3-star hotel (single or double)
Breakfasts
Wine and tapas evening experience
Guided tours around the city
Capilla Real/Catedral de Granada tickets
The Alahambra, tickets
What this program does not include:
Return flight
All the food and drinks not listed above
What you must bring with you:
Your health insurance.
Be ready to practice lots of Spanish
How much does it cost per person?
£475 pounds per person + return flight
The maximum number of participants is maximum 12 the minimum is 6
The deposit will be 20% of the total package which comes to £95 per person. The balance to be paid 4 weeks before the trip starts.
TO RESERVE:
If you are interested in these trips the procedure to participate is very simple:
Step one. Let us know how many of you are coming and which dates would suit you best. This will allow us to organize accommodation, transport and taking care of all the boring bits!
Step two. Once you have chosen your favorite trip and dates you just pay 20% of the total cost. Bear in mind that flights are not included in our packages although as you may very well know the sooner you book the better as costs tend to increase with time.
Step three. One month before the trip we'll ask you to pay the balance by bank transfer to our account.
It is important that you have your own travel insurance for your peace of mind.
Finally, on the day of arrival at the airport where the adventure starts you will be picked up by one of our teachers who will be your guide throughout the whole trip.
WANT TO LEARN A LANGUAGE?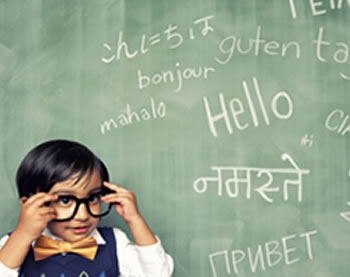 Whether you want to learn a language for the first time or looking to improve your language skills, we have a language tutor for you.
 Lessons starting at the time of your choice there is something for all, from beginners, improvers, conversation or advanced, exam preparation is also available.
We are now offering language adult courses through the year via Zoom.
WANT TO JOIN US?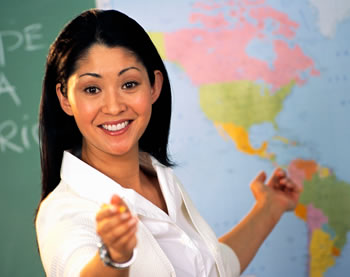 If you would like to join Wirral Tutors Network please forward your CV to:
info@wirraltutorsnetwork.co.uk
or call us on:
(0151)2002117 or 07910833584
All Tutors MUST hold a teaching Qualification, have teaching experience, hold a Degree or be native speakers (Language tutors). We are now seeking Tutors who fit the above requirements.
SUBJECT INFORMATION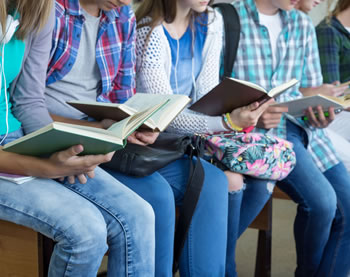 Exam support for
GCSE / AS, A level
We offer support for those students studying for public exams.
Students can Join at any time of the academic year. Private tuition is also available on request for a minimum of two lessons, to address any special area of the curriculum.
or call us on:
(0151)2002117 or 07910833584
Contacting Wirral Tutors Network
Call or email us now to see how we can help
Telephone: 01512002117
Mobile:07910833584
Email: info@wirraltutorsnetwork.co.uk